WELCOME TO
SHASTA ELEMENTARY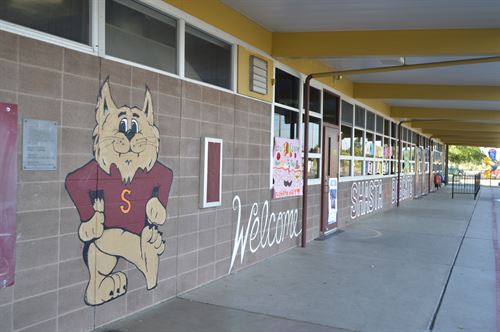 169 Leora Court
Chico, CA 95973
Phone: (530) 891-3141
Fax: (530) 891-3239
Principal: Mr. Bruce Besnard
Student Population: 627
The Shasta Blast - Friday, May 5th, 6:00-9:00 p.m.
4th and 5th Graders

When: Friday, May 5th, 6:00-9:00 p.m.
Where: Marsh Junior High Gym
Snack bar: Pizza, Nachos, Drinks, and Snacks
Cost: $2.00 per person
Shirts: For sale in Room 23 from 3/21/17-3/31/17
Tickets: For sale in Room 23 from 4/24/17-5/5/17
Description: The Shasta Blast is designed to be an event full of fun and games to be enjoyed by Shasta students and their families. Interested 4th, 5th and graders will participate in several wild and challenging activities on the night of "The Blast". The events are designed to promote teamwork, cooperation, sportsmanship, and FUN! In addition, students are invited to be a part of an Opening Dance Routine that will take place before the events begin. Proceeds from admissions and snack bar sales will be used to purchase needed items for our school. Purchases from the past include indoor basketball hoops for the multipurpose room, a new portable sound system for school events and various pieces of PE equipment. Any parents or former Shasta students interested in helping with the event can contact Mr. Foster at Shasta School (891-3141).